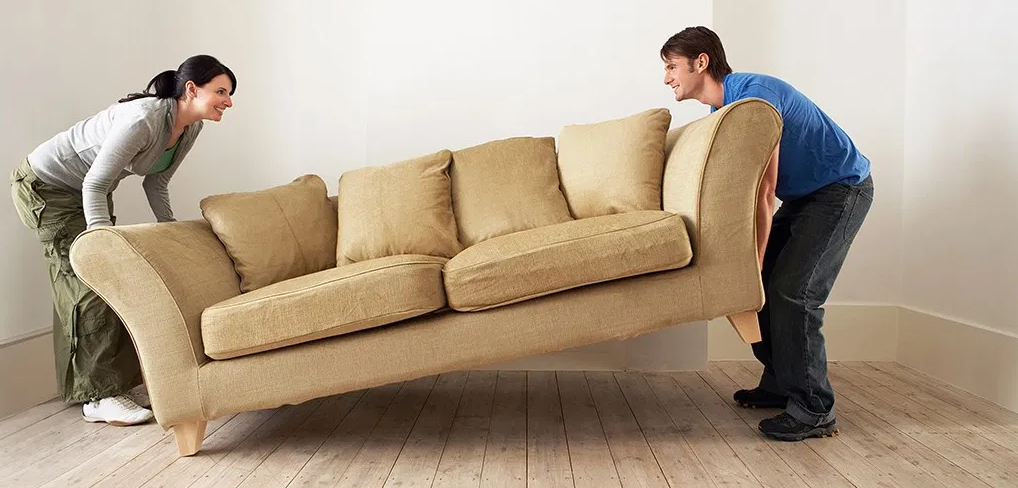 So, you've hired professional painters to freshen up your home or business. Great idea! You've made an excellent choice as it will be a huge time saver and you get to forego the headache of doing it yourself.
Preparation ahead of time will reduce the time it takes to finish the job, protect valuable household articles, and save you money in having to clean or replace items damaged from paint splatter.
Here are some steps you can take to ensure the painting process runs smoothly:
1. Moving Furniture
Painting contractors want to disturb your daily home routine as little as possible. However, when doing work that likely involves moving furniture around, a disruption is inevitable. All large furniture should be moved to the center of the rooms to be painted. If you have smaller furnishings such as coffee tables, floor lamps, etc. that can be moved to areas of the home that won't be painted, place them there.
For homeowners who are not able to move their own furniture, some painting companies can assist with this for an additional charge.
2. Window Treatments
Window treatments such as curtains, drapes, and blinds should be removed, along with hardware, curtain rods, etc. and stored in an area away from the painting project. Small area rugs and mats should also be moved if possible.
3. Wall Hangings and Decorations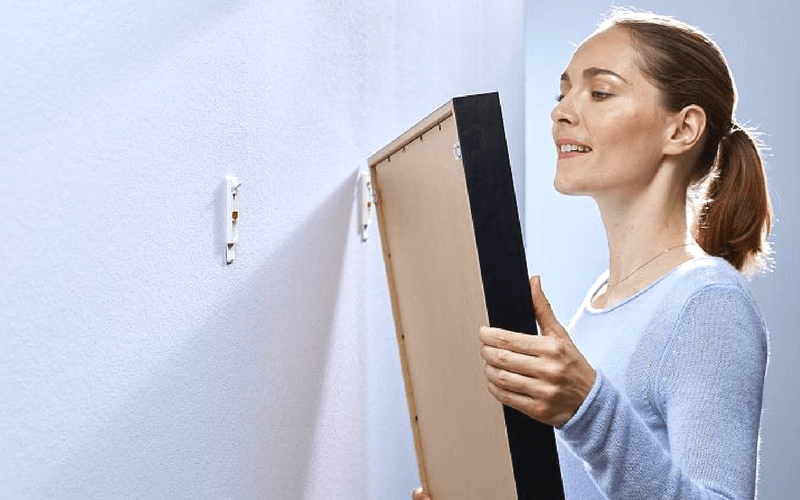 All picture frames, paintings, clocks, mirrors, candle holders, and other decorations should be removed prior to painting. Any small nick-knacks, keepsakes, personal items on top of countertops, or ornamental items that you have on display should also be put away. You may be tempted to pile wall hangings and smaller items with the furniture gathered in the center the room. However, in the event that things need to be moved to reach certain areas by the painter, they will have to move all your decorations too. The least amount of things that get piled together, the better it is, and the lesser risk of anything falling or breaking. In the end, it may be wiser to relocate them to another room if possible.
4. Hardware
If a frame or piece of wall decor will remain in its current location, leave the hardware (nail, screw, etc.) in place so you don't need to rehang it and the painting crew does not fill those holes.
If you are starting with a clean slate and don't want any old nails, screws or hardware in place, remove them all and the painters will patch all holes left in the walls.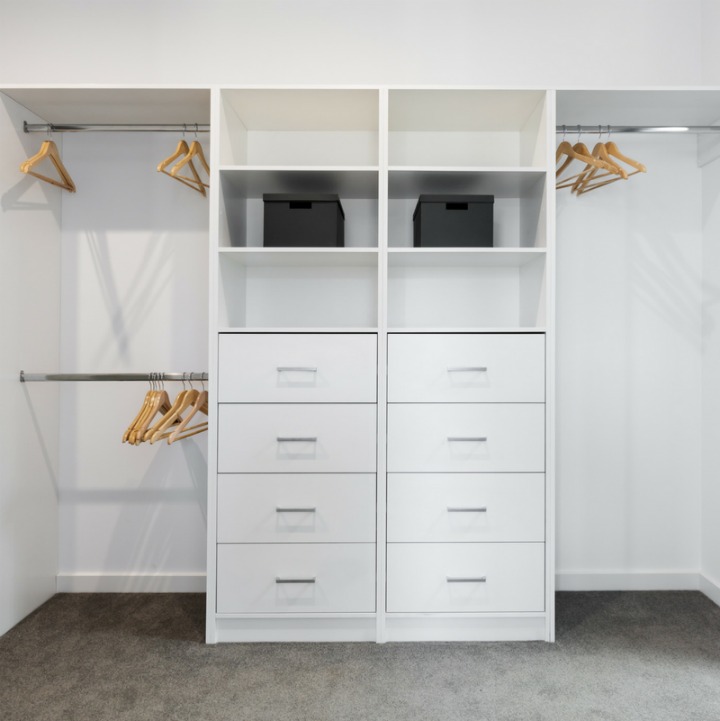 5. Closets
If closets and/or the pantry is being painted, you'll need to empty them completely prior to the paint crew's arrival.
6. Cleaning
It's natural to think that since your walls are about to get a fresh coat of paint there is no need to clean them. FYI, cleaning helps more than it hurts and, in fact, it does make a huge difference! Dust, dirt, and stains can build up on trim and walls over time. We recommend investing some time to clean the surfaces to be painted. You can use a long handle broom or a small vacuum to dust and remove cobweb from the walls and ceiling. Use soapy water to clean baseboards and any debris or stains in walls. It is better to do this a few days in advance to allow the walls to properly dry before the interior house painting contractor arrives.
7. Other Things to Consider
Here are other things to keep in mind that can help you as you are preparing for the painting contractors to arrive:
In bathrooms, don't forget to remove towels and personal items.
Prevent children and pets from going to the work area and accidentally knocking over paint cans or getting paint on themselves.
Plan for a crowd. Painting crews typically consist of two to three people. You may consider planning some time away, like running errands, while work is being done.
Since living spaces being painted will be restricted for some time plan accordingly and ensure you take all the things you will need to use and may have difficulty accessing once painting begins.
Keep in mind that very few colors look the same in real life as they do on a computer screen or paint chip, so try to test colors on walls before the paint contractors arrive and consider them in a variety of lighting situations.
Hire professional painters in Utah
Now, it's time to get ready and prepare for the painting company to arrive. Preparation will be key so the job can move along more smoothly and gets done in a timely manner, while limiting unexpected surprises.
---
At Happy Home Painting, our goal is to give you the best experience when painting your home or business. Our crews have years of experience painting for residential and commercial clients. Just give us a call today at 801-830-9732 to schedule an appointment or fill out the request for a FREE quote.